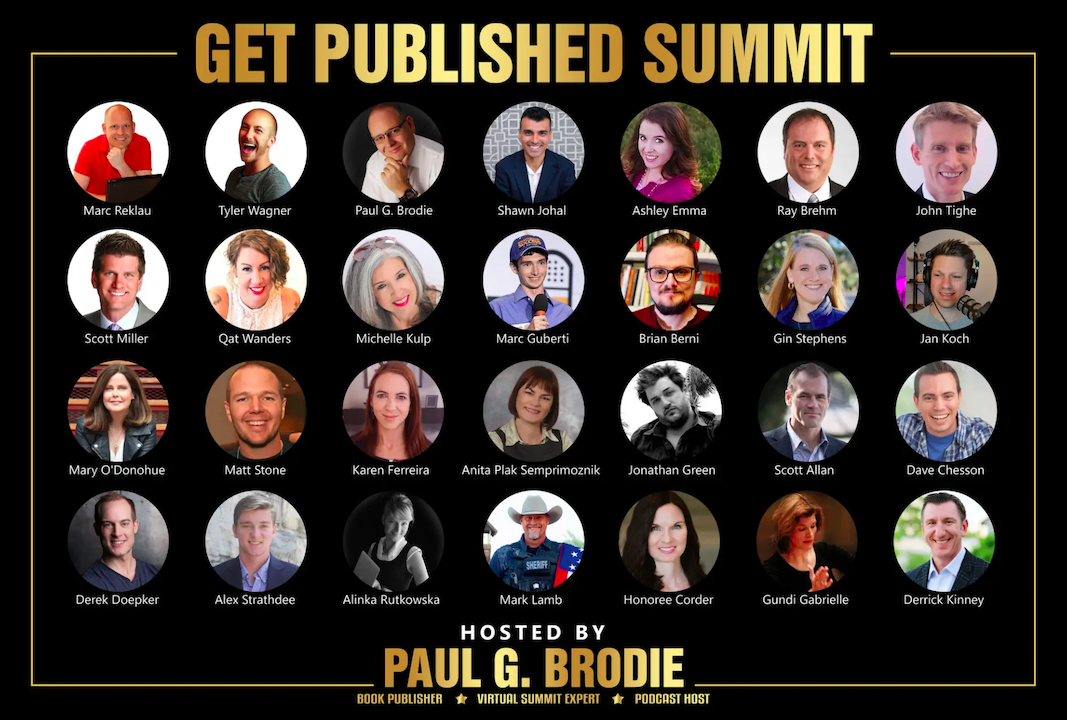 Get your FREE ticket to the Get Published Summit!
Are you looking to finally publish your book in 2021?
That's why I'm so excited to tell you about the Get Published Summit that is hosted by my friend, Paul Brodie.
The goal for the summit is to help people share their story in 2021 and to help you use the book to build your business and author platform.
For 5 days from February 22-26, Paul is bringing you presentations from over 25 industry experts who have found ways to build a thriving business by using their books to grow their business and brand.
You'll hear about everything from book launch marketing, leveraging your book to grow your business, building your author platform, writing your book with a proven system, generating long-term sales with Amazon Ads, the Power of OPP, and more. These speakers combined have sold over 1 million books.
For example, I'm going to be talking about Benefits of Taking Part in Multi-Author Book Collaborations.
We're featuring some pretty big names, including:
Dave Chesson
Honoree Corder
Scott Allan
Marc Guberti
Michelle Kulp
Marc Reklau
Gundi Gabrielle
Jonathan Green
Alinka Rutkowska
Ray Brehm
Derek Doepker
Brian Berni
Matt Stone
And many more …
The best part? It's totally free!
There's more I'd love to tell you about this summit, but I'll let you check out all the details for yourself.
>Click HERE to Get Your Free Ticket<<
Join 1000s of people just like YOU and start increasing your revenue and increase your influence TODAY!
Anita Plak Semprimoznik
Multiple best-selling author