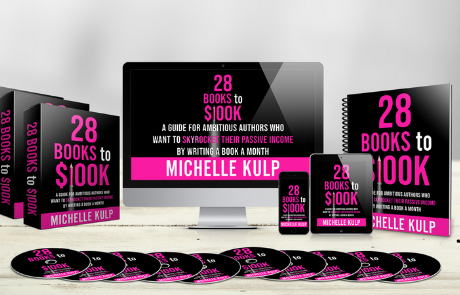 28 Books to $100K
If You've Ever Dreamed of Making a Living With Your Writing, YOU are in the Right Place…
Imagine What it Would Be Like to Make a Full-Time Living From Your Writing. To Wake Up & Check Your Numbers and See New Income Flowing Into Your Account!
This can be a reality in a relatively short period of time. You don't have to waste anymore of your valuable time writing books without a proven system
Introducing, the 28 Books to $100K online program for Ambitious Authors who want to write a book a month and begin their journey to becoming a full-time author! This program can transform your life and your bank account and you can begin right now!
>>Click here to learn more about the 28 Books to $100K online program