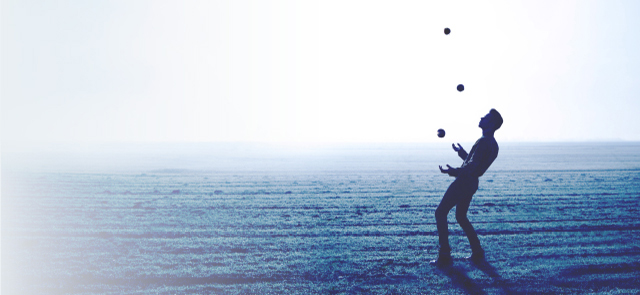 Are You Exploiting Your Natural Talents?
Have you ever wondered how you can become more satisfied in life – how you can enjoy life more than ever?
You see, time is the real currency of life. Anything you obtain in life can be valued by how much time you've spent to acquire it.
Only by discovering your innate strengths…by developing them… exploiting them to their highest degree – can you ever fully realize the greatest amount of satisfaction and enjoyment in everything you do.
Brian Tracy – Success Expert, Best-Selling Author and Coach – has developed a special gift to help you discover how.
Brian wants to help you discover how to increase your personal "return on energy" as opposed to "return on equity." Your most valuable gift is your ability to think, act and get results.
That's where his special gift comes in.
"Discovering Your Talents," Brian's powerful, 15-page special assessment, outlines precisely how to get the best out of yourself – beginning with deciding what you want to do, what you can do well, and what will produce the highest rewards for your efforts.
Because I'm a friend of Brian's, he's authorized me to let you in on this special offer – to get his special assessment absolutely FREE – no strings attached.
Here's a taste of what it covers:
The definition of "personal strategic planning" and how to use it to produce more, and higher-quality, rewards for yourself
The role your personal values play when it comes to creating a plan for getting what you want in life
The one goal you MUST have when it comes to your work – and why accomplishing it will ensure you're always paid well
The mindset you must maintain so you can determine your own future and your own fortune
4 Questions to help you increase your return on energy invested (no more wasting time and energy on activities that aren't going to bring you success)
The key to a happy and prosperous life (good news: anyone can do it!)
And more!
I hope you'll take a few moments to download and read this special assessment – it has the potential to be the impetus for a new, more fulfilling life – and it's Brian's gift to you!
Get it here:
Download your free assessment now.
To your success,
Anita P.S.
P.S. This assessment is absolutely FREE. There's no obligation to buy from Brian, now or in the future. But know that if you do, we are an affiliate of his and he may float us a commission. Get your special assessment here: