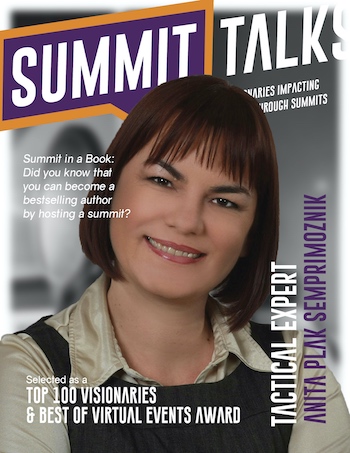 Summit Talks
You probably know the fastest way to build your authority and grow your online business in these crazy times is by hosting a Virtual Summit. Virtual Events are no longer an option, but we don't just want you to jump in with absolutely no knowledge. So imagine learning from over 120 of the best Summit […]
You probably know the fastest way to build your authority and grow your online business in these crazy times is by hosting a Virtual Summit.
Virtual Events are no longer an option, but we don't just want you to jump in with absolutely no knowledge.
So imagine learning from over 120 of the best Summit Hosts and experts on the topic, in one event!! Save years of trial and error.
Join me and over 120 other Summit presenters in a one of a kind Virtual Event called Summit Talks. Check it out! http://bit.ly/summit-talks-aps
This historic event selected what they call "Visionaries" who have impacted the world by sharing their message through a virtual summit hosted by Dr. Mark T Wade.
See you there,
Anita