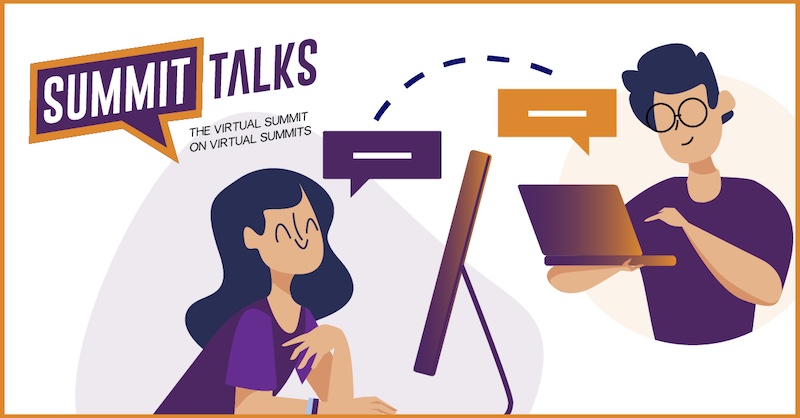 Build Your Audience & Scale Your Biz!
There's been a huge change in how we communicate over the last twenty years.
We're not just talking about the internet and texting.
More importantly, we've realized that EVERYONE has a unique voice and a powerful message to share.
That's the beauty of modern technology:
You get the chance to share your message with the world.
But if your vision is too big for a blog post…
We have the perfect solution for you.
The Summit Talks virtual event will show you the inspiring messages of some incredible people…
And you'll learn how to run your own virtual summit and bring your vision to the world.
Whether you have an idea for a business… a new invention… or maybe you just want to share some art with the world…
Virtual summits are the best way to bring your unique voice to thousands of people.
Click this link to learn more now >>>http://bit.ly/summit-talks-aps